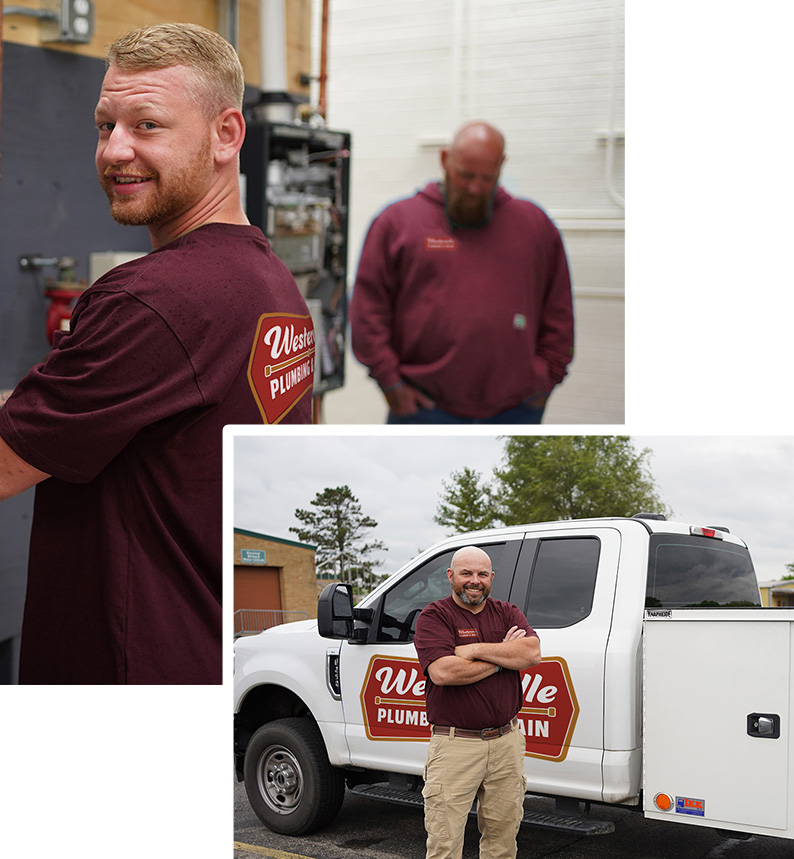 Westerville Plumbing & Drain Services
Drain & Plumbing Repair & Maintenance in Westerville, OH


"Life is too short to worry about plumbing problems." That's a motto we live by here at Westerville Plumbing & Drain. We know you don't want to spend your precious free time figuring out how to unclog your drains, so we've made a list of the most common plumbing problems in Westerville and their fixes. If you're having a plumbing issue that isn't addressed below, feel free to contact our friendly staff, and we'll be happy to help.
The plumbing repair and maintenance experts at Westerville Plumbing & Drain are committed to providing you with a positive experience. We have earned our customers' trust by consistently delivering high-quality plumbing services. We are proud to offer a wide range of services, including bathroom, remodels, winterization, blossom walk-in tubs, bathroom repair, and installation, along with excavation service for drain lines. Our technicians work quickly and efficiently so that we can get your plumbing issues resolved as soon as possible! If you need professional plumbers near Westerville, OH, please call Westerville Plumbing & Drain today or schedule an appointment online today!
Westerville Plumbing & Drain
Plumbing & Excavation Experts
in Westerville, Ohio

Plumbing Inspections in Westerville
Plumbing inspections are a good way to check for potential problems before they become a problem. The professionals at Westerville Plumbing & Drain know how important it is to have your plumbing inspected so that you can avoid any potential issues in the future, which is why we offer this service at no cost with any repair job. Like our other services, we also offer free estimates and consultations with experienced plumbers who will answer all of your questions about the inspection process and give you tips on how to keep your home's pipes running smoothly for years to come.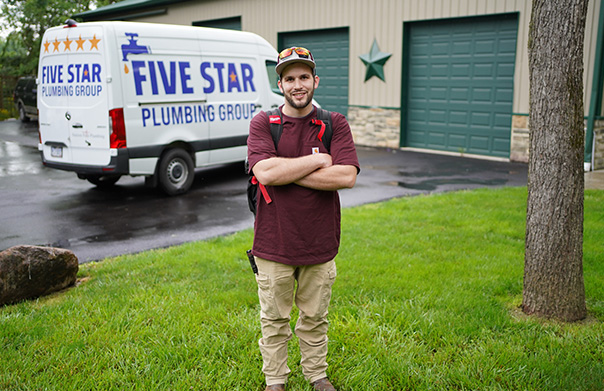 Winterization Services in Westerville
Winterization is important for your Westerville plumbing system to prevent freezing, which can result in costly damages. In order to winterize your plumbing system, you will need to shut off the water supply and drain all of the water from your pipes. These processes are often done at the same time and should be completed before cold weather arrives. As a resident of Westerville, OH, you know that winters can be harsh on homes. If you are not properly prepared for these conditions, there could be significant consequences for your home's plumbing system. Thankfully there are simple steps for homeowners!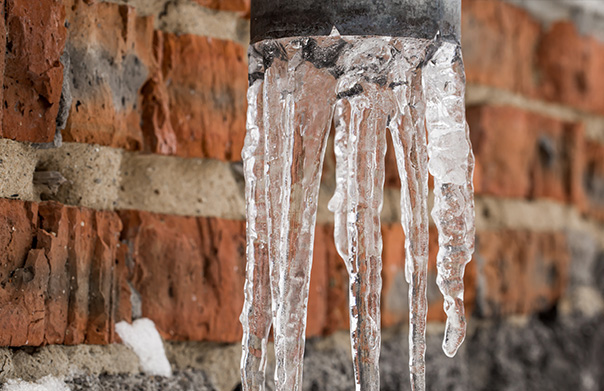 Bathroom Remodels in Westerville
Bathroom remodels are a great way to update your home! However, they can also be expensive. We have found that it's usually cheaper to do bathroom remodels in stages. No matter what type of bathroom reno you're doing, whether it's renovating a toilet or a full-on master suite overhaul, the best thing you can do is keep an open mind and consider all your options.
While some people might think that hiring contractors means they'll have to spend more money on their renovations overall than if they did everything themselves (which isn't necessarily true), there are many ways we can help!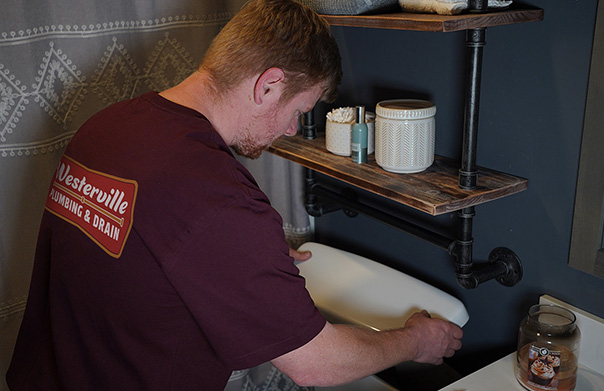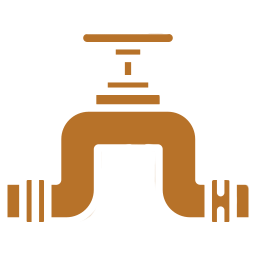 Friendly Plumbing Technicians
When you need a plumber in Westerville, we're happy to help. We provide 24/7 emergency plumbing services, and we're always happy to answer your questions. Our plumbers are polite, clean, and ready to inform you about the plumbing problems they find. They'll give you an estimate for repairs and help you decide between your options.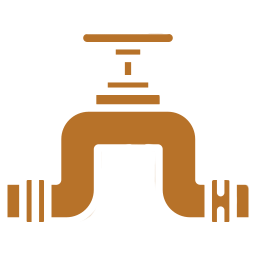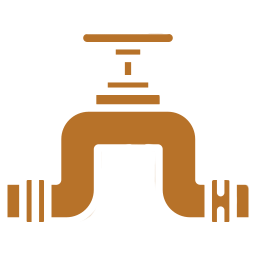 24/7 Emergency Plumbing Service
Our 24-hour emergency plumbing service is the best choice for all your plumbing problems. We know that you don't want to wait until the next morning to have a leaking pipe or clogged drain fixed, so we are always ready to help. If you think we can be of service, please call Westerville Plumbing & Drain at (614) 540-3437 at any time and speak with one of our friendly staff members, who will schedule an appointment for you as soon as possible!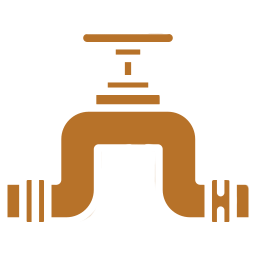 Bliss Walk-In Tubs in Westerville
You may be wondering, "What's the big deal about a walk-in tub?" We thought you might ask that. Traditionally, people who needed bathing assistance had two options: either go to a hospital or nursing facility for long-term care or hire someone to come into their homes for short periods of time. Neither option is ideal for seniors who would rather stay in their own homes as long as possible! Bliss Walk-In Tubs offer another alternative: a convenient and affordable way for seniors to receive daily or weekly assistance with personal hygiene needs. The durable construction is designed for maximum comfort during bathing sessions.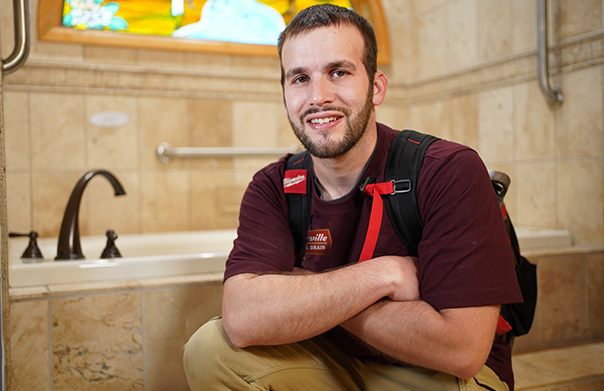 Bathroom Repair & Installation
At Westerville Plumbing & Drain, we offer a variety of bathroom repair, maintenance, and installation services in Westerville, OH. We're experts in all aspects of the plumbing industry and can help you with any job, from small repairs to large remodels. Our certified plumbers are experienced in every area of plumbing, including:
If you need a brand-new bathroom, our team is ready to help build the perfect solution for your needs.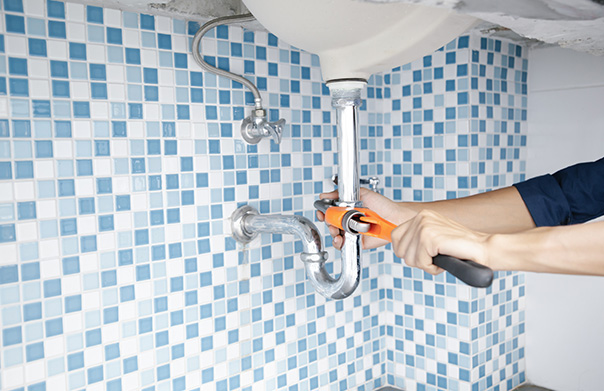 Plumbing Excavation Service in Westerville
When do you need an excavation service for your plumbing? When you think there may be a broken pipe underground. We'll confirm the problem, then dig up your plumbing system and replace any broken pipes. We can also dig new trenches and install new water lines and drains. When we're finished, we'll fill in the trenches and repair the yard. Call Westerville Plumbing & Drain for expert excavation services in Westerville and anywhere in the Columbus region. Learn more about our plumbing excavation service in Westerville, Ohio by clicking the button below!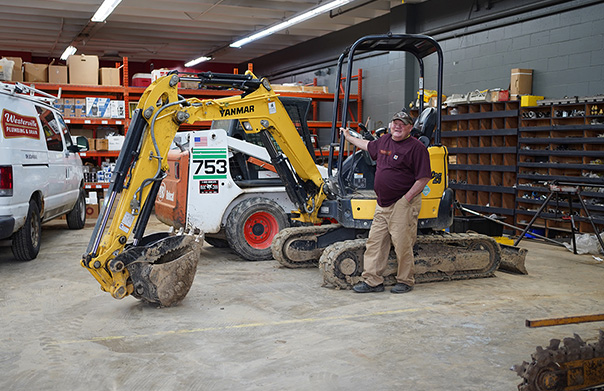 Commercial Plumbing Services in Westerville, OH
If you own a commercial building in Westerville, Ohio, then you know how important it is to keep your pipes and drains running smoothly. The good news is that keeping your plumbing systems in good working order is easy when you work with a professional plumber like us at Westerville Plumbing & Drain. We're here to help with all of your commercial plumbing needs, from inspections and maintenance to repairs and new installations. For all your plumbing needs, don't hesitate to call Westerville Plumbing & Drain. Our team of experienced professionals can handle any plumbing issue and perform the necessary maintenance and repairs. Our goal is to ensure your business or home is efficient and safe. We want you to be comfortable with every aspect of our company, which is why we offer extensive warranties on our parts and labor so you can trust that we stand behind our work.
Pipe, Sewer Line & Drain Services
When drains work properly, we are able to live our lives with ease. But, if your drain becomes clogged or backed up, you can quickly have a financial burden in addition to being inconvenienced. Whether your toilet is sending water back up after flushing it or your garbage disposal is backing up, there are several signs that you are dealing with a drainage problem. Call Westerville Plumbing & Drain for any pipe repair or drain cleaning services you may need. We also offer an on-site consultation where one of our techs will come out to assess your situation and answer any questions you may have about our services!
Water Heaters & Water Softener
We offer water heater service and installation. We also provide water softener installation and repair services. Our technicians can help you with any maintenance needs you have, including providing annual inspections on your hot water heaters or cleaning your home's water softeners to ensure they are working properly. If you need a replacement for these systems, we can also assist in finding the perfect unit for your home! If one of your old units has stopped working effectively, our experts will assess the situation before recommending whether it should be repaired or replaced entirely.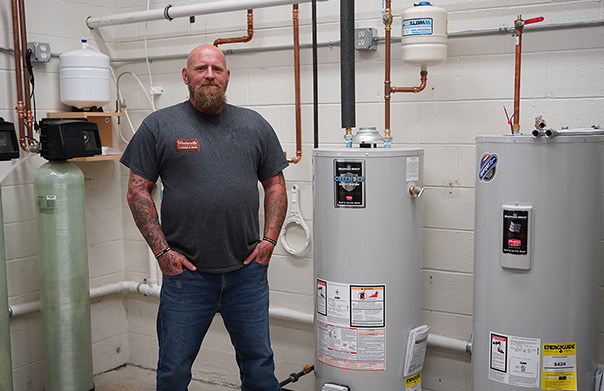 Well Pump Repair & Replacement
If your well pump isn't working, or if you're looking to replace it, then a professional plumber will be able to help. A well pump is used to convert the power of electricity into water pressure so that you can use water from your home's underground source. If the well pump is not working correctly, this could cause problems for your entire house. The biggest problem with a bad or malfunctioning well pump is that it may stop working altogether and stop providing water for your household needs. When this happens, it can lead to other problems like a stopped-up sink or bathtub. Contact us today!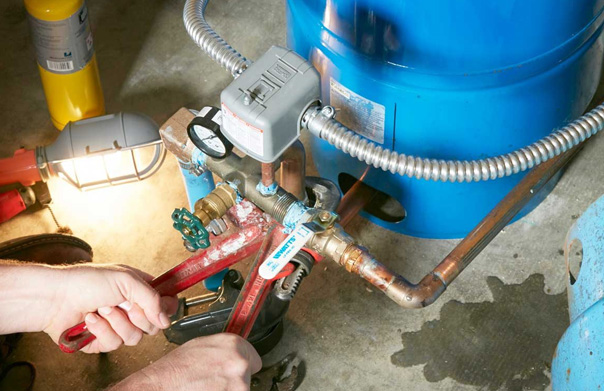 Get a Free Plumbing Estimate in Westerville, OH!

Whether your drain is clogged, you have a leak, or simply need help with your sump pump or septic system, it's important to hire an experienced plumber that can do the job efficiently. As a local, family-owned and operated plumbing company, your friends at Westerville Plumbing & Drain are trained extensively to handle all types of plumbing emergencies and plumbing work. Our plumbers are background checked and drug tested. We send out only the best. Each and every plumber on our staff is licensed, bonded, and fully insured. This allows us to guarantee quality work and offer the highest quality plumbing products at the most competitive prices.