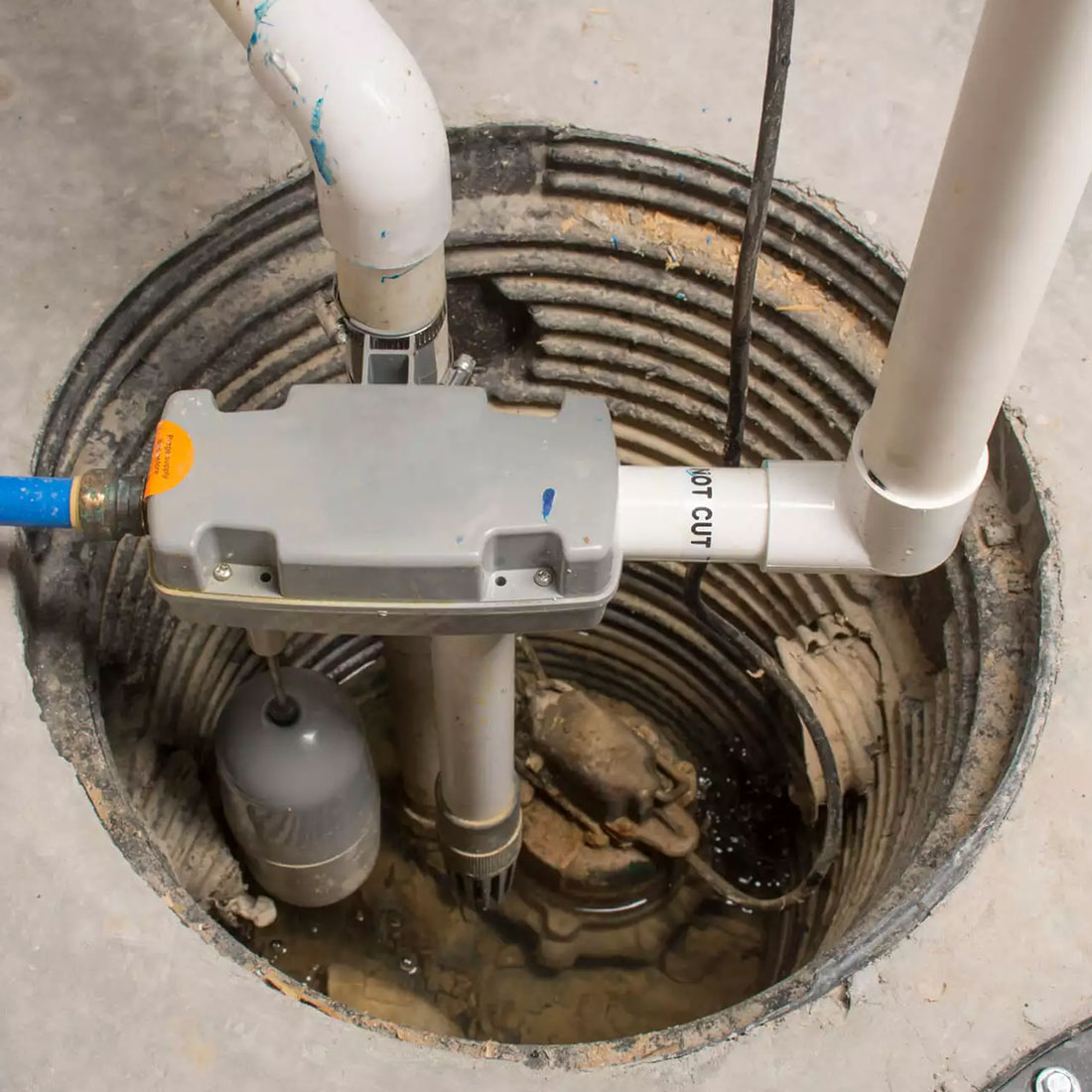 Westerville Plumbing & Drain
Sump Pump Repair and Replacement Service in Westerville


Sump pumps are an essential piece of equipment for homeowners with basements. They ensure that your basement stays dry and prevents flooding by removing excess water from your home. However, they are mechanical devices, which means they can fail when you need them the most.
At Westerville Plumbing & Drain, we have the experience and the expertise to handle your sump pump issues when they arise. We understand how important it is for you to have a properly functioning sump pump to maintain a safe environment in your home. Our technicians will get to work on your problem quickly so that you can return to normalcy as soon as possible.
Westerville Plumbing & Drain
Sump Pump Services in Westerville

Sump pump replacement is a great way to get a new sump pump that will last. When you have your sump pump replaced, we can also install a battery backup so that your basement will be protected even if the power goes out. If you're in need of sump pump repair or replacement services, call Westerville Plumbing & Drain today
Regular maintenance is key to keeping your sump pump running smoothly. Sump pumps are designed to run for a long time, but they need to be maintained to do so. The best way to maintain your sump pump is to call a professional! Sump pumps are meant for one thing: pumping water out of the basement and into the sewer system when it rains too much or during flooding. If you want yours running properly, you'll need regular upkeep from experienced professionals like those at Westerville Plumbing & Drain.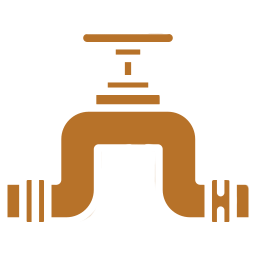 How to Tell If Your Sump Pump is Broken?
Sump pumps are a critical part of any home or business, but they don't last forever. They can fail at any time due to normal wear and tear, which can result in flooding or water damage that can be devastating to your home or business. There are many factors that determine if your sump pump needs repair or replacement: the age of the system; the number of times you've used it; whether it's been in an area with high humidity (more than 50 percent); how often you check on it; whether it has been working properly since installation. The only way to know if your sump pump needs repair is by having an expert take a look at it. At Westerville Plumbing & Drain, we have over 10 years' experience helping customers with all types of plumbing issues, from simple repairs to full-scale replacements—and we'll do whatever it takes for you!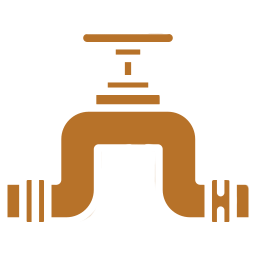 Call Westerville Plumbing & Drain for Sump Pump Repair

When you need sump pump repair service, the most important thing to look for is someone who has been in business for a long time. Westerville Plumbing & Drain has been providing residential and commercial customers with quality service for over 10 years, and we have the experience to handle any of your plumbing needs.
We are proud to be family-owned, and we take pride in delivering outstanding service at every opportunity. We are fully licensed and insured, so you can be assured that we're taking care of your home or business property as if it were our own. Our 100% satisfaction guarantee ensures that you will always have peace of mind when working with Westerville Plumbing & Drain on projects, big or small, because there are no surprises! We also belong to the Better Business Bureau, where our A+ rating reflects our commitment to customer satisfaction above all else.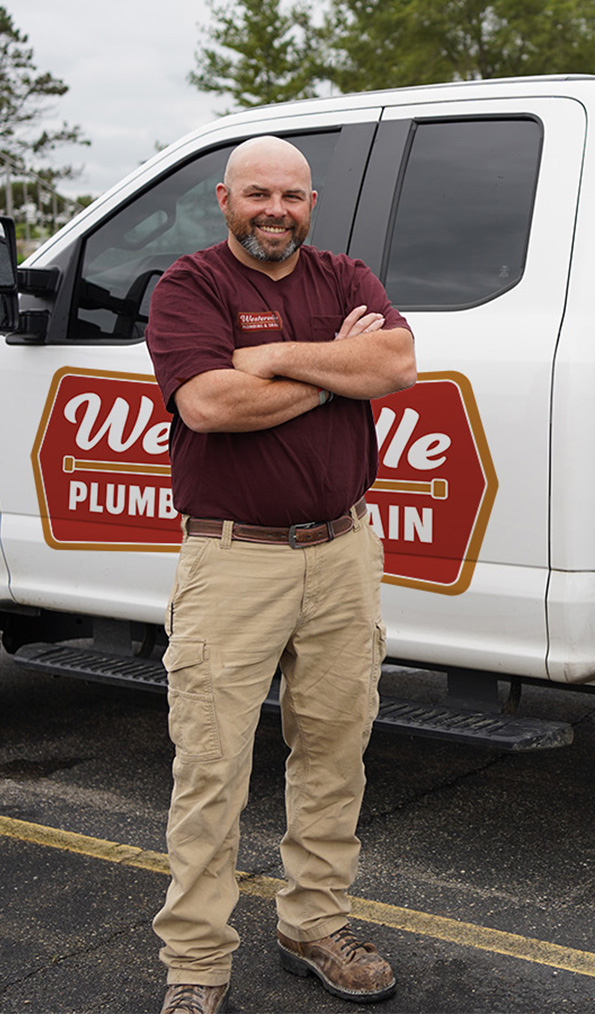 Westerville Plumbing & Drain
Why Choose Westerville Plumbing & Drain?

Our team of highly trained technicians is equipped with the latest technology, which allows Westerville Plumbing & Drain to quickly and efficiently diagnose any plumbing issue. We have been providing quality service in Westerville for over 10 years and serve residential homeowners as well as commercial properties. Our reputation is built on our commitment to quality workmanship and customer satisfaction.
Here's why you should choose Westerville Plumbing & Drain:
We are family-owned and operated. This means that we take pride in our work and want you to be 100% satisfied!

We feature a team of experienced plumbers who use their skills to solve your problems quickly and efficiently, without causing damage or disruption during repairs or maintenance work.*Our technicians receive ongoing training so they can respond quickly when there is an emergency situation that requires immediate attention.

We provide 24/7 emergency service, so you don't have to wait until regular business hours if there is something wrong with your plumbing system.

We use only high-quality parts from reputable manufacturers, such as American Standard®, Sloan Valve Company® & Rheem Manufacturing Co™

We at Westerville Plumbing & Drain are committed to resolving our client's plumbing issues so that they may live comfortably in their own homes. If you still have any questions, please do not hesitate to contact us at (614) 540-3437.
Do I need a sump pump?
If you have a basement, crawl space or a portion of your home below ground, it's important to install a sump pump. This will help protect your home from water damage.
What is the difference between a submersible and pedestal sump pump?
A pedestal sump pump is an older design, which means the motor cannot be submerged. This makes it less efficient and noisier than a submersible pump, which can be completely contained in the sump basin.
How long does a sump pump last?
The life of a sump pump will depend on how frequently it runs. Most sump pumps will last 3-5 years, but if you use your sump pump constantly, you may need to replace it more often. To help you decide when to replace your sump pump, keep an eye out for any signs of trouble.