Westerville Plumbing & Drain

Westerville, Ohio Plumbing & Drain Contractor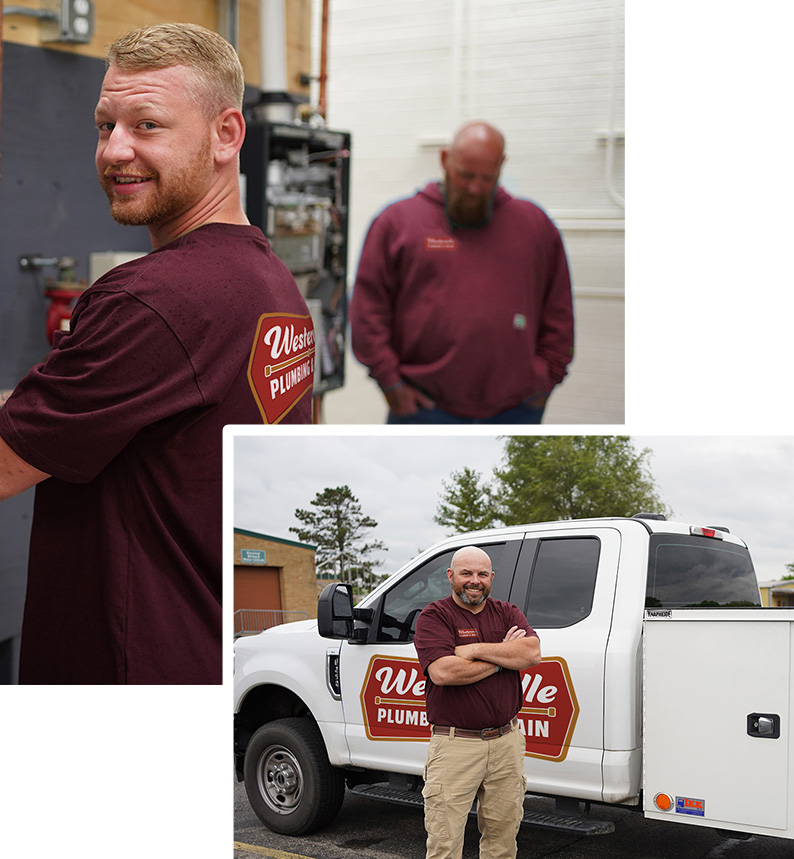 Westerville Plumbing & Drain
Plumbing & Excavation Experts in Westerville, Ohio

If you are looking for an experienced, reliable, local plumber to handle your home or commercial plumbing needs in Westerville, Ohio- look no further! Call Westerville Plumbing & Drain today at (614) 540-3437 to schedule an appointment with one of our Plumbers!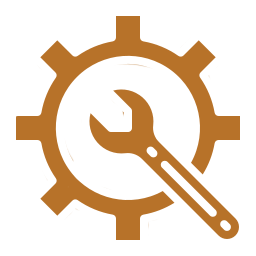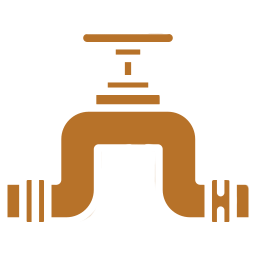 24/7 Emergency Plumbing Service
Our plumbers have been serving the area for years, and we have provided top-notch service to thousands of customers. Whether you need repairs or installations done on your home's plumbing systems or fixtures, we will be happy to assist you with any of your plumbing needs! Our goal is to provide our clients with excellent customer service in order to ensure that they are satisfied with our workmanship. We pride ourselves on being professional and reliable while delivering quality results every time.
Westerville Plumbing & Drain
Plumbing & Excavation Experts
in Westerville, Ohio

Drain and Excavation Services
Our technicians are ready to unclog your drains. They can handle all types of drain services: Clogged drains, Sink drains, Shower drains and Bathtub drains. Drain cleaning is just the beginning of our plumbing services. Our technicians also offer drain repair and replacement, complete with installation and maintenance. We provide excellent customer service and keep your plumbing system in good working order at all times!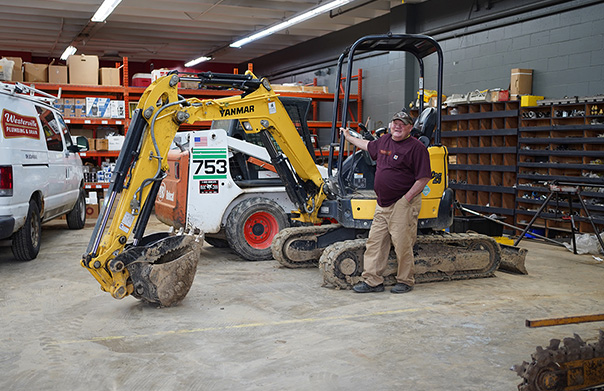 Water Heaters & Water Softeners
Water softeners are designed to remove the hardness from your water, which can make it unpleasant to use. These appliances work by using a special resin that binds with calcium and magnesium found in your water. The resin is then removed from the appliance along with all of those minerals, leaving you with much softer water for use in washing clothes or dishes or showering! Water softeners are easy to install—you simply open up an electrical outlet near where you'll be placing the appliance and run an extension cord from it (or whatever else might be nearby) into the device itself.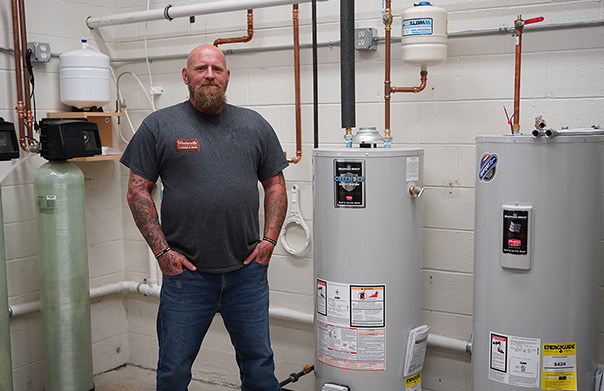 Bathroom Remodels in Westerville, OH
A bathroom remodel can be a great way to add value to your home. The bathroom is the most used room in your house, so it makes sense that a larger remodel would attract buyers and increase resale value. If you are thinking of selling, consider adding new fixtures and appliances as well as updating the flooring and walls. If you're just looking for an improvement on what you have now, then think about replacing some of the less-used parts of your bathroom with new materials that are more energy efficient or easier to maintain than what is currently installed in your home.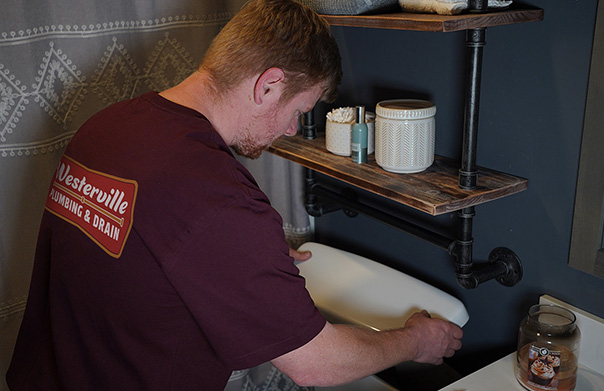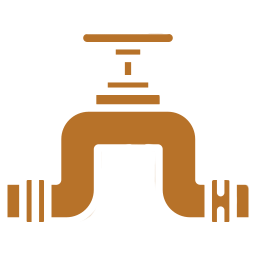 Friendly Plumbing Technicians
When you need a plumber in Westerville, we're happy to help. We provide 24/7 emergency plumbing services, and we're always happy to answer your questions. Our plumbers are polite, clean, and ready to inform you about the plumbing problems they find. They'll give you an estimate for repairs and help you decide between your options.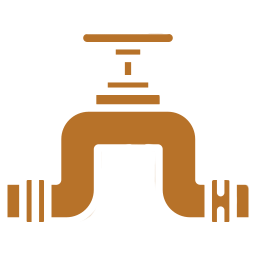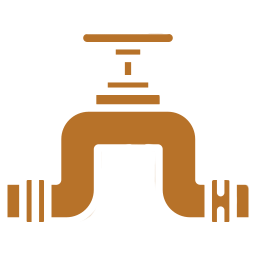 24/7 Emergency Plumbing Service
Our 24-hour emergency plumbing service is the best choice for all your plumbing problems. We know that you don't want to wait until the next morning to have a leaking pipe or clogged drain fixed, so we are always ready to help. If you think we can be of service, please call Westerville Plumbing & Drain at (614) 540-3437 at any time and speak with one of our friendly staff members, who will schedule an appointment for you as soon as possible!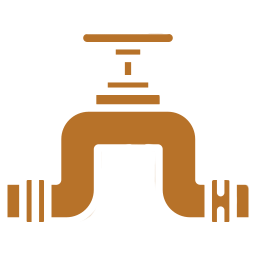 Commercial Plumbing Services in Westerville, OH
We provide commercial plumbing services to our customers in Westerville, Ohio. When you hire us, you can rest assured that your job will be handled by an experienced local plumber who is well versed in all types of commercial plumbing. Our goal is to offer our customers the best service possible because we want to make sure that they get the results they want. We handle all types of jobs, whether it's large or small, and we have the experience needed for both. If you're looking for a reliable service provider, then look no further than Westerville Plumbing & Drain!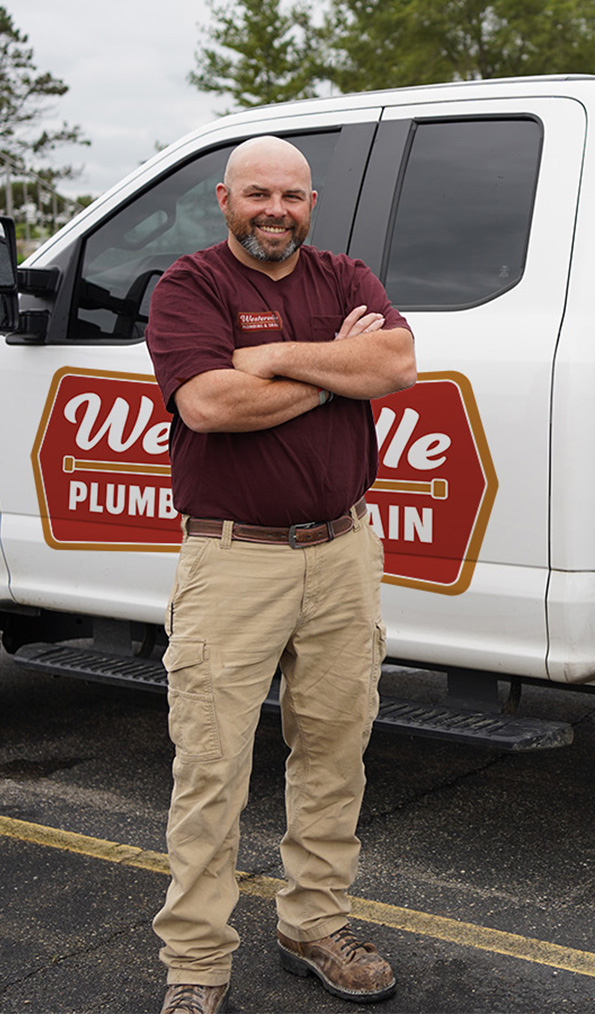 Westerville Plumbing & Drain
Why Choose Westerville Plumbing & Drain?

Our team of highly trained technicians is equipped with the latest technology, which allows Westerville Plumbing & Drain to quickly and efficiently diagnose any plumbing issue. We have been providing quality service in Westerville for over 10 years and serve residential homeowners as well as commercial properties. Our reputation is built on our commitment to quality workmanship and customer satisfaction.
Here's why you should choose Westerville Plumbing & Drain:
We are family-owned and operated. This means that we take pride in our work and want you to be 100% satisfied!

We feature a team of experienced plumbers who use their skills to solve your problems quickly and efficiently, without causing damage or disruption during repairs or maintenance work.*Our technicians receive ongoing training so they can respond quickly when there is an emergency situation that requires immediate attention.

We provide 24/7 emergency service, so you don't have to wait until regular business hours if there is something wrong with your plumbing system.

We use only high-quality parts from reputable manufacturers, such as American Standard®, Sloan Valve Company® & Rheem Manufacturing Co™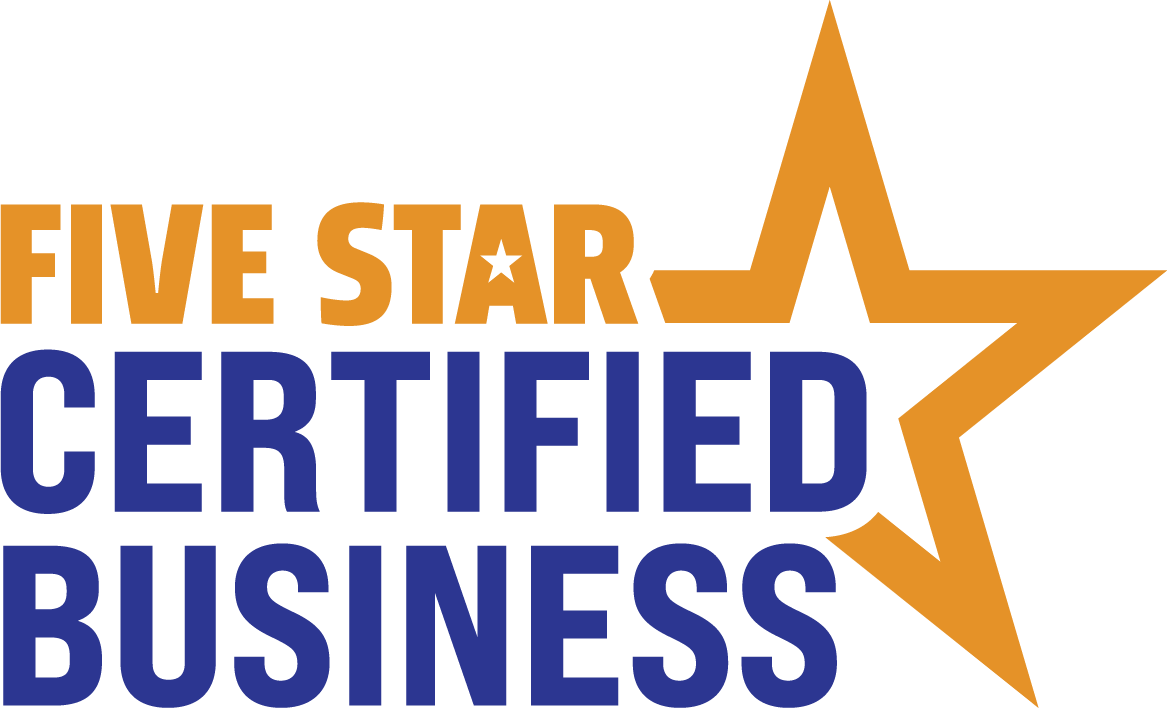 Proud Member of Five Star Home Services
Check Out Our Customer Reviews
Get a Free Plumbing Estimate in Westerville, OH!

Whether your drain is clogged, you have a leak, or simply need help with your sump pump or septic system, it's important to hire an experienced plumber that can do the job efficiently. As a local, family-owned and operated plumbing company, your friends at Westerville Plumbing & Drain are trained extensively to handle all types of plumbing emergencies and plumbing work. Our plumbers are background checked and drug tested. We send out only the best. Each and every plumber on our staff is licensed, bonded, and fully insured. This allows us to guarantee quality work and offer the highest quality plumbing products at the most competitive prices.