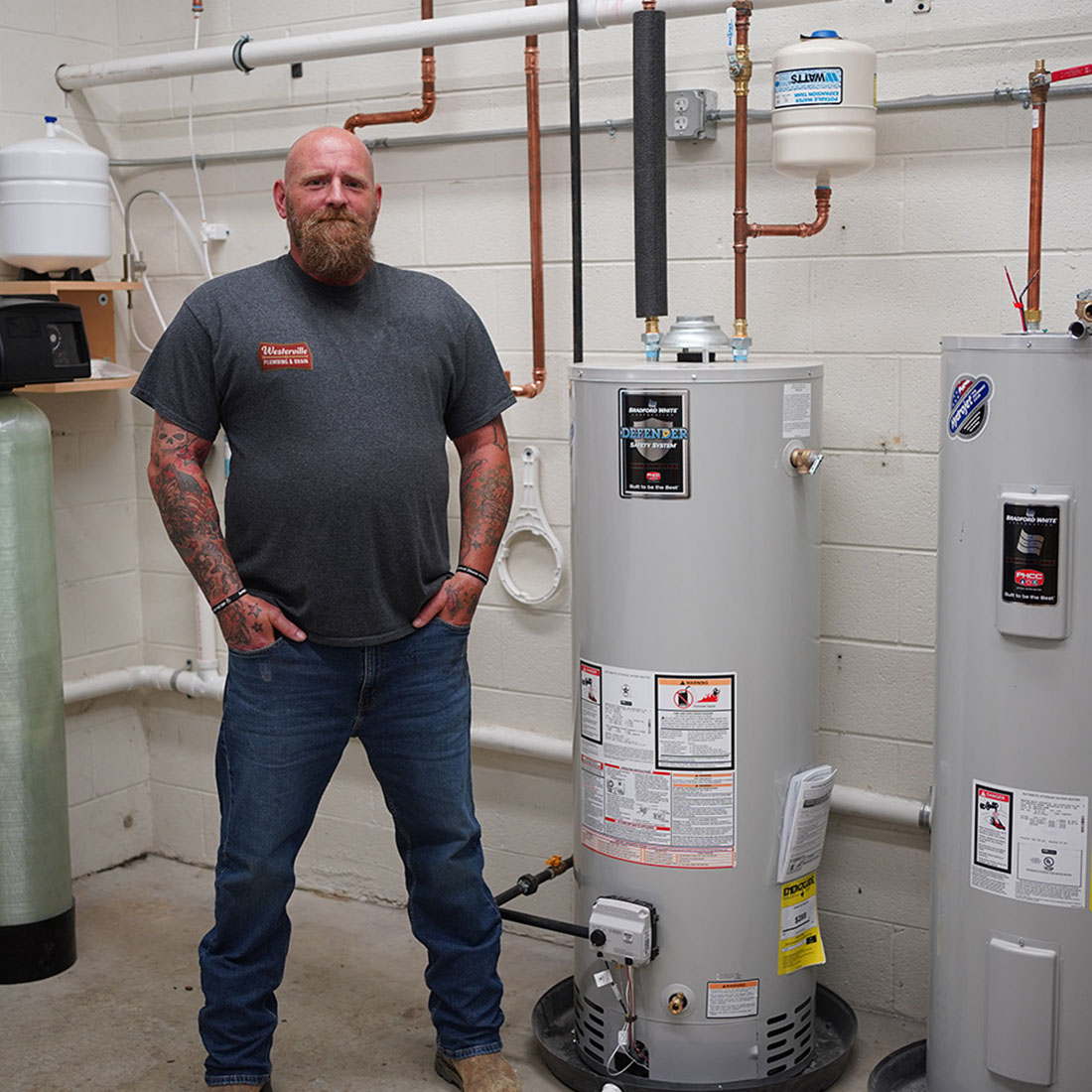 Westerville Plumbing & Drain
Water Heater and Softener Repair and Installation Service in Westerville, OH

When it comes to installing and fixing plumbing fixtures in your Westerville home, trust the experts at Westerville Plumbing & Drain! We offer a variety of services, including water softeners and water heaters.
Water heaters and softeners are two important parts of your home's plumbing system that are often overlooked. If you're having trouble with either one, we can help. Water heaters are used to heat your water so that it's safe to use for washing dishes and taking showers. Softeners soften hard water by adding salt to it before it reaches your faucets or shower heads, making it less likely for buildup to occur. With regular maintenance from our team, your water heater will last longer than ever before!
We also specialize in fixing leaks and drips—no matter where they're coming from! Our technicians have years of experience dealing with all kinds of plumbing issues, so if you suspect there might be something wrong with an area of your home's plumbing system that isn't working properly or looks like it needs attention, call us today:
Westerville Plumbing & Drain
Plumbing Repair Services for Westerville, OH

Tankless Water Heaters in Westerville
Tankless hot water heaters are energy efficient because they do not store large volumes of heated water that can be lost to evaporation or leakage. These systems only generate hot water when a faucet is turned on. Once used, the heating unit shuts off to conserve energy and lessen the workload on your utility budget. Tankless gas water heaters can supply a large volume of heated water because of their more powerful burners. Tankless water heaters are more efficient than traditional tank-type water heaters.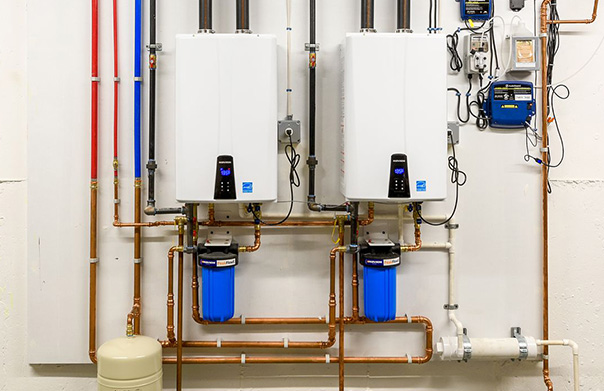 Electric Water Heaters in Westerville

Electric water heaters, while more expensive to operate over time and less efficient than gas-powered models, are usually cheaper to install; however, that savings is quickly eaten up by the higher cost of electricity. They also tend to be safer than gas-powered systems because there is no risk of carbon monoxide poisoning from escaping gas. If you are concerned about safety or want your cooling system inspected for leaks and corrosion, call Westerville Plumbing & Drain today!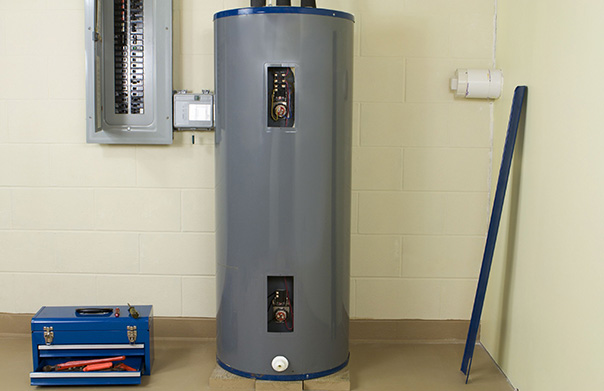 Gas Water Heaters in Westerville

Gas units use natural gas to heat cold water. They typically have higher energy efficiency than electric models. They also tend to have larger recovery rates than electric systems, meaning they can produce more heated water per hour. The "recovery rate" is the amount of heated water produced for every unit of energy consumed by your heater (in other words, how well you are able to turn your fuel into hot water). Gas water heaters can cost more than their electric counterparts if you compare initial costs!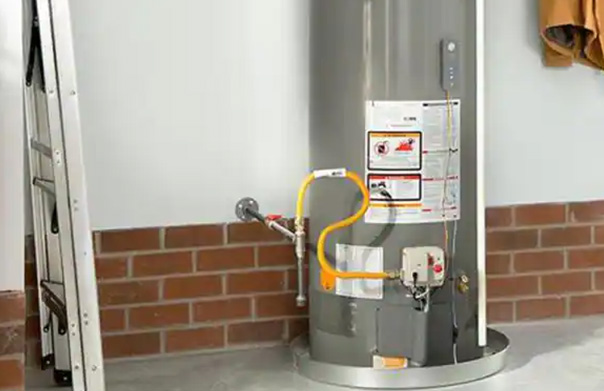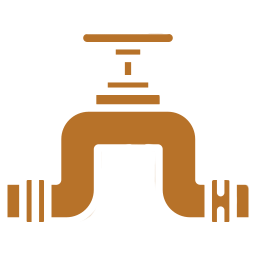 Friendly Plumbing Technicians
When you need a plumber in Westerville, we're happy to help. We provide 24/7 emergency plumbing services, and we're always happy to answer your questions. Our plumbers are polite, clean, and ready to inform you about the plumbing problems they find. They'll give you an estimate for repairs and help you decide between your options.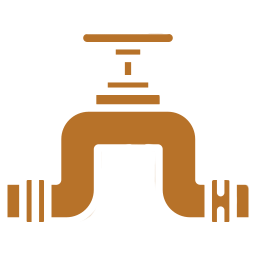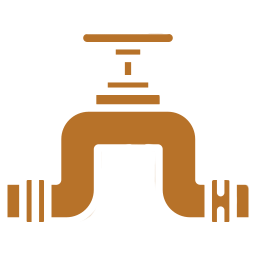 24/7 Emergency Plumbing Service
Our 24-hour emergency plumbing service is the best choice for all your plumbing problems. We know that you don't want to wait until the next morning to have a leaking pipe or clogged drain fixed, so we are always ready to help. If you think we can be of service, please call Westerville Plumbing & Drain at (614) 540-3437 at any time and speak with one of our friendly staff members, who will schedule an appointment for you as soon as possible!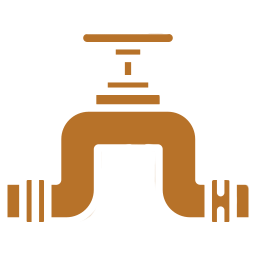 Water Softener Repair and Installation in Westerville

Water softeners treat hard water by removing the calcium, magnesium, and manganese ions that cause hardness. Since these ions make water hard, softening your water will prevent the buildup of mineral deposits in pipes, plumbing fixtures, hot water heaters, dishwashers, washing machines, and other appliances. Ultimately water softeners will save you money on repairs and replacement costs for your home.
CHECK OUT OUR PLUMBING DEALS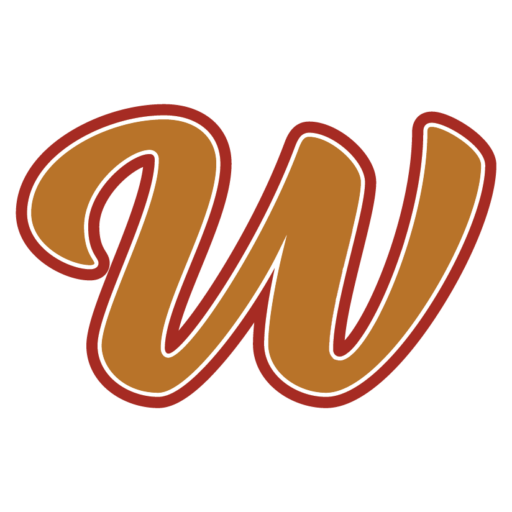 Diagnostic Service Call
Schedule Now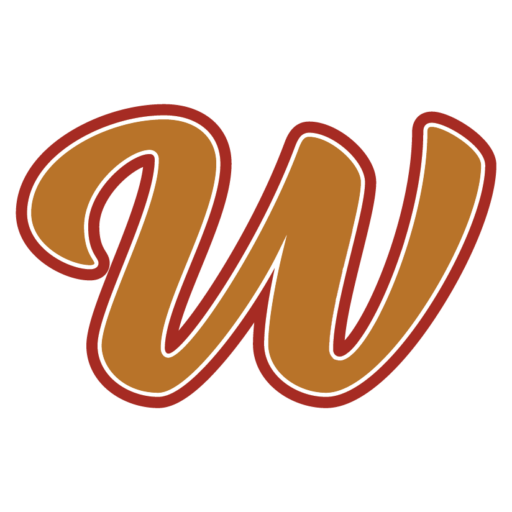 Instant Online Estimate
Get a Free Quote
SEE WHAT OUR CUSTOMERS ARE SAYING

Our main priority at Westerville Plumbing & Drain is to serve home and business owners in Westerville, OH. We want you to experience our quality and professionalism. We believe in installing systems that will have the longest lifespan. We have received many positive reviews from our customers.

The team of Westerville Plumbing & Drain deserves a five-star rating. That's because they are the best in their field and have affordable prices.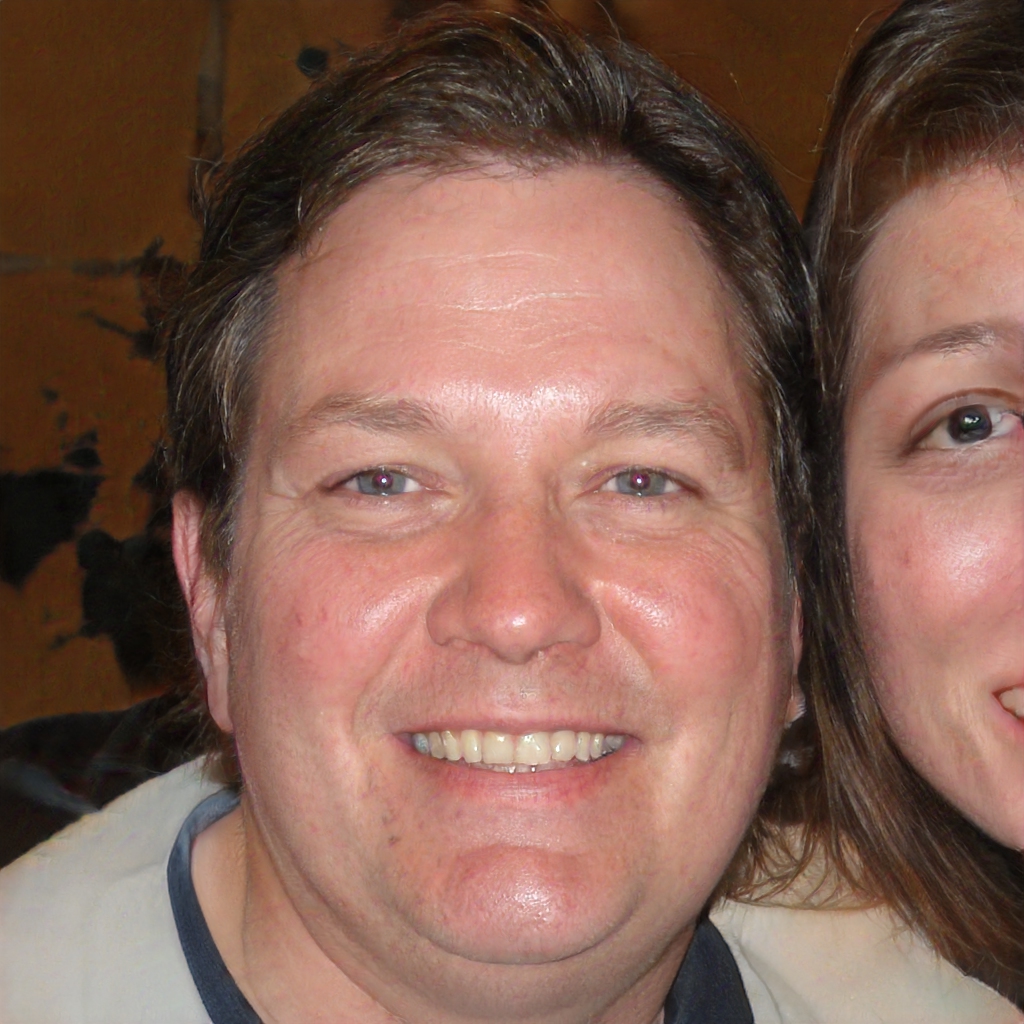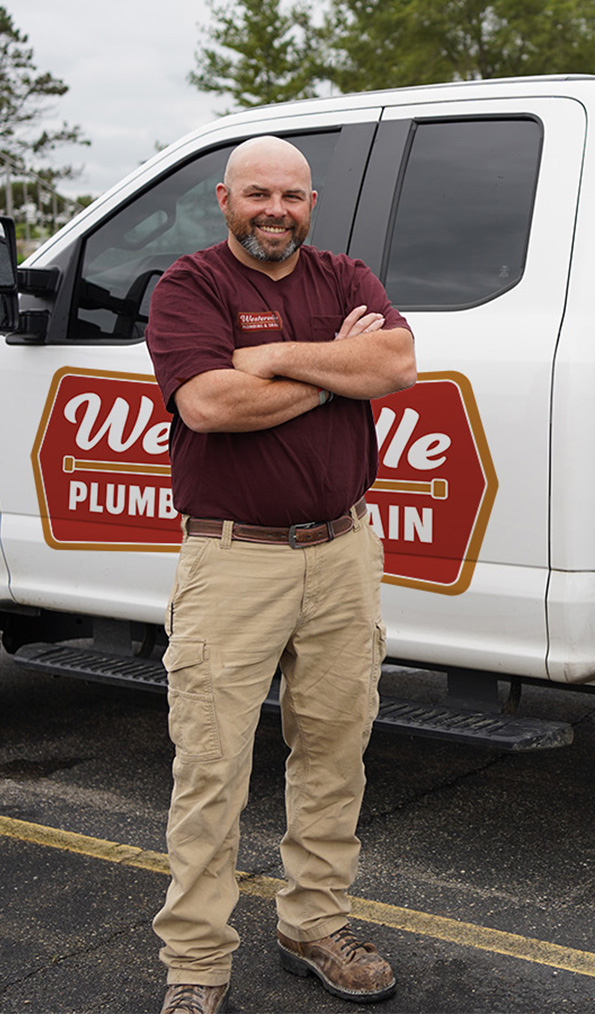 Westerville Plumbing & Drain
Why Choose Westerville Plumbing & Drain?

Our team of highly trained technicians is equipped with the latest technology, which allows Westerville Plumbing & Drain to quickly and efficiently diagnose any plumbing issue. We have been providing quality service in Westerville for over 10 years and serve residential homeowners as well as commercial properties. Our reputation is built on our commitment to quality workmanship and customer satisfaction.
Here's why you should choose Westerville Plumbing & Drain:
We are family-owned and operated. This means that we take pride in our work and want you to be 100% satisfied!

We feature a team of experienced plumbers who use their skills to solve your problems quickly and efficiently, without causing damage or disruption during repairs or maintenance work.*Our technicians receive ongoing training so they can respond quickly when there is an emergency situation that requires immediate attention.

We provide 24/7 emergency service, so you don't have to wait until regular business hours if there is something wrong with your plumbing system.

We use only high-quality parts from reputable manufacturers, such as American Standard®, Sloan Valve Company® & Rheem Manufacturing Co™
Gas Water Heater Questions

We at Westerville Plumbing & Drain are committed to resolving our client's plumbing issues so that they may live comfortably in their own homes. If you still have any questions, please do not hesitate to contact us at (614) 540-3437.
Why is my water heater leaking?
Leaks from the bottom of a residential or commercial water heater usually require minor repairs or a replacement. It's usually either the drain valve or the tank itself that's causing these leaks. Drain valves need to be tightened, but if it's the tank causing the leak, then replacements will be needed. However, if you call Westerville Plumbing and Drain, we can make your repairs right the first time and save you money with our affordable services.
Why don't I have hot water?
If your gas water heater isn't producing hot water, it could be because you don't have enough gas. Our pros can find out if there are obstructions in the main or a shortage, or clog. If hot water stops and the water becomes cold, the tank may have been drained. Wait for the heater to recover if this is the case. If it still isn't heating your water after you've waited, call us right away!
What size water heater do I need?
If you have a larger home or building with four people living there or more, you need a water heating system with a 50- to 80-gallon capacity. If you live alone in a smaller home, you need a 23- to 36-gallon tankless system. The flow rate is more significant than the unit's size when installing tankless water heaters. A good flow rate for any tankless unit will be between 3 and 6 gallons per minute (GPM).